British-Palestinian Leanne Mohamad has won a 2015-16 Speak Out Regional Challenge held in London following a moving speech about the Nakba and its effects on Palestinian society. She will now be progressing on to the national finals.
Leanne, from Al-Burj Al-Shamali refugee camp in Lebanon, is a student at Wanstead High School in London. She joined the Speak Out Challenge giving a speech entitled "Birds not Bombs".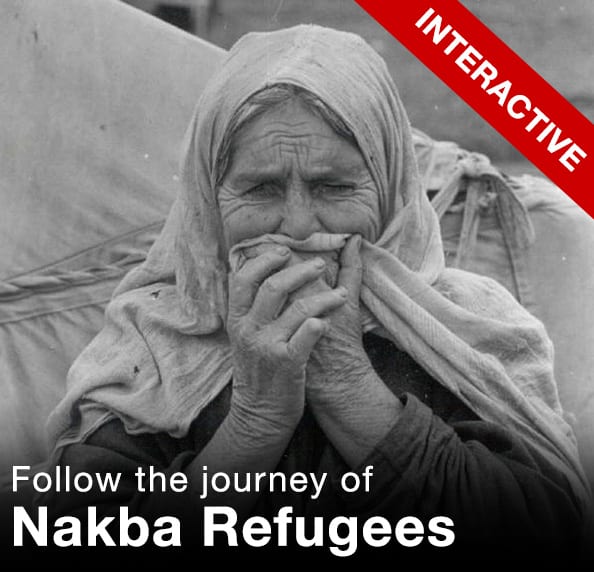 In it Leanne spoke about the suffering of the Palestinian refugees since 1948 and how even children are discriminated against because of their nationality.
She also spoke about the continuous Israeli assaults and violations against the Palestinian people, as well as the threat of bombing.
Leanne gave an example of a one-year-old baby, who had cancer and died because he could not receive proper treatment due to travel restrictions imposed by the Israeli siege on the Gaza Strip.
The Palestinian girl also criticised those who describe people as terrorists because their own religions, saying that people should not be discriminated against due to their culture, origin or religion.
Jack Petchey and the Speak Out Challenge's organisers have now expelled Leanne Muhammed from the competition. Read about it here.