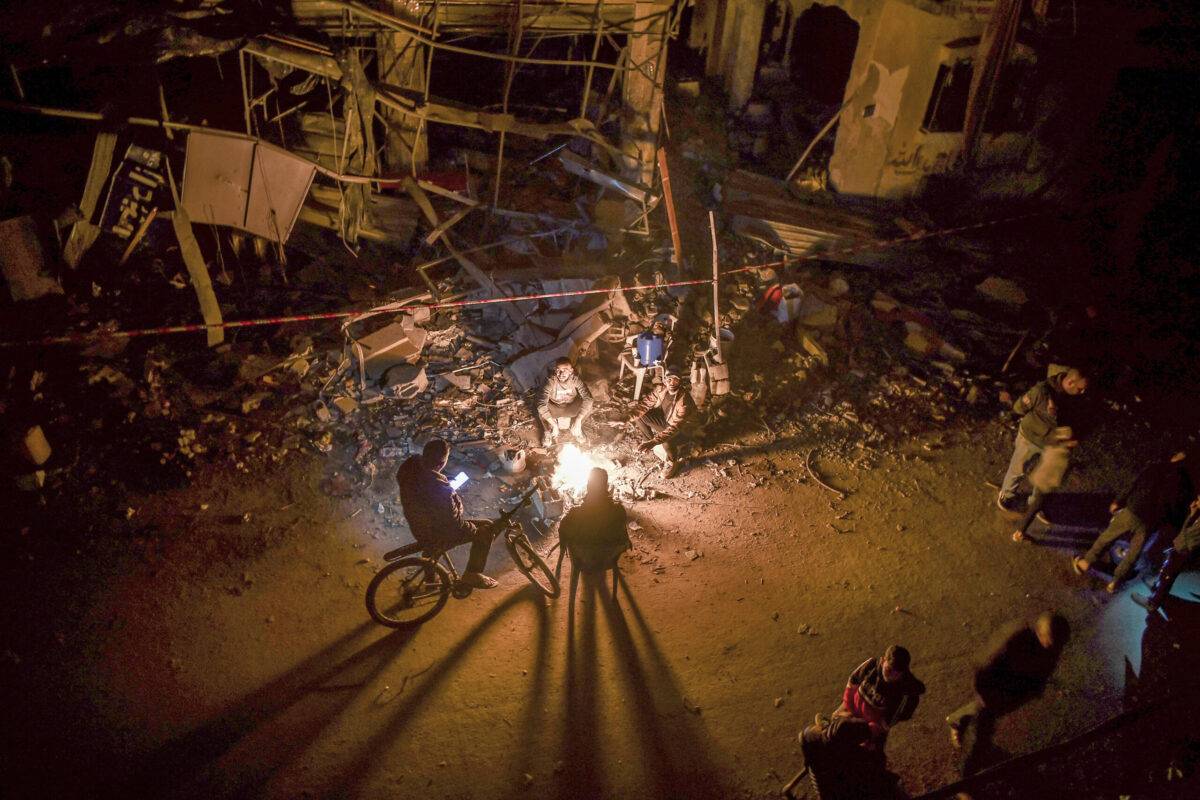 MEMO speaks to British lawyer Ilora Choudhury about the legality of Britons going to fight with the Israeli army in Gaza, and whether they could be implicated in war crimes on their return to the UK. Choudhury, senior counsel at the International Campaign for Justice for Palestinians, sent a letter to the British Foreign Office requesting information on the numbers of British citizens currently fighting with Israel in Gaza, and whether they plan to issue legal guidance for those travelling to the Middle East to fight, like they did with Ukraine in 2022.

The head of Gaza Municipality said, Wednesday, that Israel destroyed the "Central Archives" which...

France said, on Wednesday, that the European Union should consider sanctions on Israeli settlers who have...
Did you know that the Ottomans use a number of different calendars to take into account the lives of their diverse communities? But how did this affect its operations? And what role did astrologers and advancements by neighbouring countries play in the Empire?

MEMO speaks to British lawyer Ilora Choudhury about the legality of Britons going to fight with the Israeli army in Gaza, and whether they could be implicated in war crimes on their return to the UK. Choudhury, senior counsel at the International Campaign for Justice for Palestinians, sent a letter to the British Foreign Office requesting information on the numbers of British citizens currently fighting with Israel in Gaza, and whether they plan to issue legal guidance for those travelling to the Middle East to fight, like they did with Ukraine in 2022.

'Seven decades since his coup, and more than half a century since his death, the Arab peoples have scarcely begun to shake off the legacy of "Father" Gamal Abdel Nasser,' as the sweeping regional history of Egypt's former president concludes. Nasser was certainly an iconic figure whose persona shaped modern Egypt, but his influence went well beyond his country and extended across the Arab world, as well as across Africa. The history of Nasserism as non-Egyptians experienced it, is not fully appreciated enough and Alex Rowell's new book We Are Your Soldiers: How Egypt's Gamal Abdel Nasser Remade the Arab World ambitiously aims to give us a taste of what that history looks like. While Nasser is not the only […]

Yayla corabsi, is a Turkish soup which translates to "meadow soup". It is super easy to make and the ingredients are generally at hand