With yet another Nakba Day now upon us, another twelve months has passed in which many more Palestinian refugees have passed away without realising their inalienable rights. Palestinian refugees have been killed in Syria as well as in Palestine over the last twelve months, some have died whilst trying to reach Europe and for others, displaced inside Palestine and internationally, time has finally caught up with them. Most of them may never even have seen the village which they know, or knew, was 'home'.
There are also however a tiny minority within the approximately 8 million displaced Palestinians for whom regular 'visits' to their places of origin, and in some cases even their original houses, has become part of their lives in exile.
Internally displaced Palestinian citizens of Israel include many who have been displaced in the decades since the establishment of the state of Israel in a process that remains ongoing today. The majority however, are those who were forced from their villages during the Nakba and their descendants. Members of this demographic, like all displaced Palestinians, continue to be denied their rights to return to live in their original homes or lands but in some cases are able to visit them.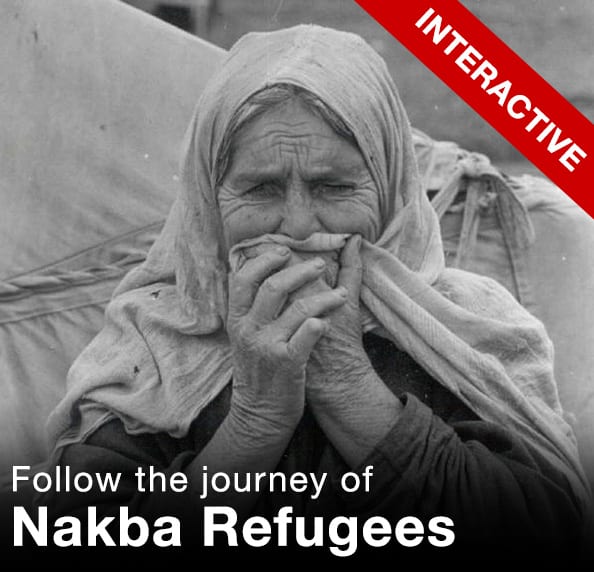 Over the course of several years I have accompanied and photographed many internally displaced Palestinians, and Palestinian refugees who live west of the Wall in Occupied East Jerusalem, on these journeys to their colonised historic lands. Through the eyes of these few Palestinians who are able to access their original lands, even if only temporarily, the layers of attachment not only to land but also to identity, culture and history reveal themselves as does another level of the ongoing injustices being perpetuated against the collective Palestinian people.
These visits are used by Palestinians for more than reminiscence. Nakba survivors lead tours explaining village history to later generations, presenting a visual context to the tradition of oral history that remains intrinsic to the defence of identity. Fruit and herbs are also collected where still possible, and remaining cemeteries are often cleared and reconstructed. But above all the deep connection to land, identity and rights is protected although the overriding challenge to realise the right of return remains unrealised amidst Israeli state denial and a lack of international political will.
Resting on the shoulders of internally displaced Palestinian citizens of Israel is the role of keeping alive a physical connection to villages that cannot be reached by the vast majority of displaced Palestinians. It is a challenge from which they have not shied away.
Exclusive images by MEMO Photographer Rich Wiles.